Blog
BriteVerify vs Record Validation for Salesforce – Email Validation Solution of 2023?
Written by Yves Sinkgraven
in Blog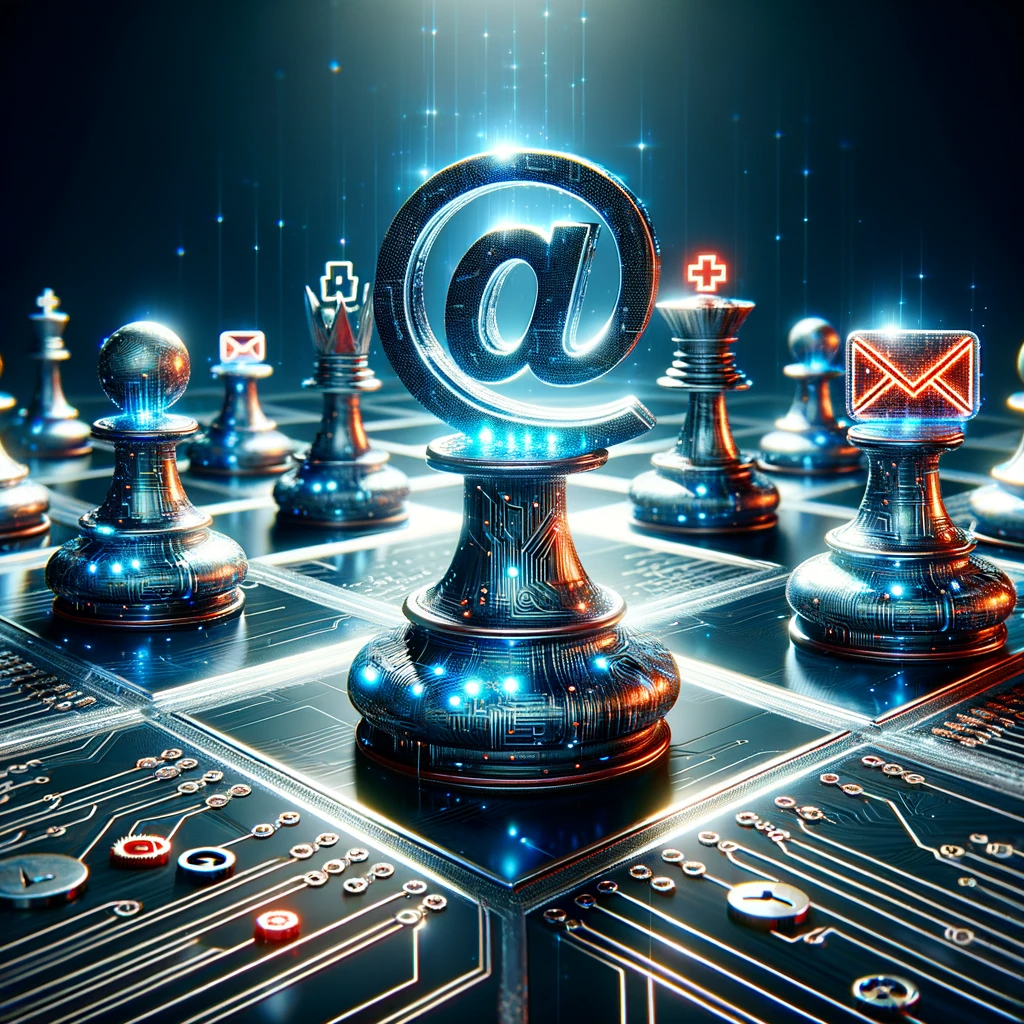 In a world where every email you send is a potential connection or missed opportunity, the accuracy of your recipient list is more critical than ever. Sending emails to wrong recipients or dead addresses not only costs you money, but it can have detrimental affects to your sender reputation and trust in your company. To make sure emails are hitting the mark, an email validation solutions are sought after products that assist in various aspects of email communication. For a start, they help businesses maintain a clean and responsive email list. They also help protect their sender reputation, improve email deliverability, reduce costs, and enhance the overall effectiveness of their email marketing campaigns.
Today, we're going to explore the realm of email validation and verification by looking at two top solutions on the market, BriteVerify and Record Validation. These are the digital bouncers who decide whether your message gets through or gets sent back. In this comparison, we'll go over these solutions features and shine a light on their strengths, as well as their quirks. This is your chance to take your email marketing and communication game to the next level, armed with the insights you need to make a real impact.
Let's roll up our sleeves and dive into our comparison, its BriteVerify vs. Record Validation.
Record Validation

Record Validation (RV) is more than just an email verification tool, it allows you to also validate and verify physical addresses as well as phone numbers. You can find information on these features in other articles on the Plauti blog. Today, we will only focus on email validation features of RV. Even though RV does perform validation on other data types, it's still an excellent standalone solution for email validation and verification. Let's examine some of RV's features.
Features
Quick Entry: A feature that facilitates the swift insertion or updating of records while ensuring the validation and formatting of email addresses​​.
Direct Validate: An automated validation feature for records entering your system via API insert or bulk upload, ensuring immediate validation at the point of entry​.
Batch Validation: Assess and confirm the integrity of all current records within Salesforce. This is done via the user-friendly interface ensures a straightforward experience.
Reporting: Detailed reporting features giving you a birds-eye view of data's health. Quickly and easily share these reports with colleagues.
Spam-trap detection: Identify and remove spam-traps. More on this later in the article.
Pros
Enhanced Efficiency: The reduction in manual entry errors by 20% and a 78% quicker manual entry process augments operational efficiency​.
Enhanced Deliverability: By purging inaccuracies, it propels the email delivery rates to a whopping 97.5% on opt-in lists, ensuring your messages reach the intended recipients​.
Unlimited seats: The Plauti promise on all products; extend the power of RV across your organization with unlimited user seats.
Pardot (Account Engagement) Sync: For organizations prioritizing Salesforce integration with Pardot (Account Engagement), RV becomes an invaluable lifeline. With Pardot seamlessly synchronized with Salesforce, Record Validation ensures thorough validation and verification of your data.
Cons
● Limited to Salesforce: The tool is designed primarily for Salesforce, which may limit its utility for organizations using other CRM systems.
Record Validation Pricing
The pricing model starts with a free trial that provides 100 credits for email validation. The premium plan, priced at $39 per month (billed annually), commences with 50,000 credits where 1 email validation equals 1 credit​​.
Try Record Validation for free!
Experience the power of all features for free. Comes with 100 free credits. Format, validate and verify emails, phone numbers and addresses.
Start Your Free Trial
BriteVerify
BriteVerify Email is an email verification tool powered by Validity. Like Plauti RV, it is also capable of validating addresses and phone numbers, but that falls outside the scope of this article. BriteVerify is still a product worth mentioning for email validation alone, as it helps in email deliverability, reduces bounce rates and helps to improve sender reputation. Let's examine some features.
Features
List Validation: List validation lets you to identify and remove invalid email addresses from your lists before you send off an email campaign.
Bulk Validation: A feature that allows for mass email verification, useful for large-scale operations​​.
Integration with Major Marketing Platforms: Enhances the utility by seamlessly integrating with major marketing platforms, thereby amplifying its operational scope​.
Pros
Secure and Scalable: Its long-standing reputation in the industry underscores its reliability and scalability for email validation​.
Improved Email Deliverability: By reducing bounce rates, it safeguards your sender reputation, ensuring your communications reach the intended recipients​​.
Cons
No spam-trap detection: There is no mention of spam-trap detection by BriteVerify.
BriteVerify Pricing
BriteVerify offers a Pay-As-You-Go pricing model where you can purchase verification credits. The cost ranges from $0.0080 per verification for 5,000 verifications ($40) to $0.0045 per verification for 500,000 verifications ($2,250)​​. For more detailed pricing, you can visit the pricing page on their official website.
BriteVerify vs Record Validation: Spam-trap detection
Spam traps are email addresses specifically created to catch and identify senders who are not following best practices, such as sending unsolicited emails or not maintaining a clean email list. Spam-trap detection is a crucial component of Record Validation, particularly for businesses that want to maintain a clean and healthy email list. Plauti Record Validation's inclusion of this capability offers several advantages:
Enhanced Data Quality: Identifying and removing these email addresses during record validation helps maintain the overall data quality of your email list.
Improved Deliverability: Sending emails to spam traps can harm your sender reputation and lead to emails being flagged as spam, or worse, landing in recipients' spam folders.
Reduced Risk of Blacklisting: Sending emails to spam traps can result in your domain or IP address being blacklisted, which can have serious consequences for your email marketing efforts.
Compliance with Anti-Spam Laws: Many countries have strict anti-spam laws, such as the CAN-SPAM Act in the United States or the GDPR in Europe. Sending emails to spam traps can put you in violation of these laws.
Cost Savings: Sending emails to non-existent or inactive addresses, which may include spam traps, wastes resources and can incur costs associated with email marketing campaigns.
BriteVerify vs Record Validation: Integration & adoption
RV is a formidable choice for Salesforce users. Its seamless integration means you'll be up and running on a platform that feels familiar and intuitive to all your Salesforce users. On top of that, you Record Validation comes with an unlimited number of seats, so you can delegate and share the power of RV across your org. On the other hand, BriteVerify flaunts its versatility with integration across major marketing platforms, offering a broader scope of operation that comes with a potential trade-off of a more complex integration.
Conclusion
On one side of the argument, for companies seeking broader platform integrations, BriteVerify offers a wide range of convenient integrations with leading marketing platforms and offers the flexibility to create custom integrations with major email service providers (ESPs) and customer relationship management (CRM) systems using their API. If you're working with platforms like Mailchimp, Mailjet, Emma,or looking for custom integrations, BriteVerify delivers a solid solution.
If Salesforce is your arena, Record Validation is a tailored suit out the bag. The fact that RV comes with the ability to perform spam-trap detection is an additional arrow in RV's quiver. If you've been battling with poor sender reputation due to unidentified spam-traps, RV could be the silver bullet you need. As we discussed, spam-trap detection also helps maintain data quality, improve deliverability, reduce the risk of blacklisting, ensure compliance and enhance the overall user experience. Record Validation's inclusion of this feature provides a distinct advantage.
Although some strong points can be made for Record Validation, in the end, the final answer to which solution is best for your needs often comes down to the needs and requirements of your organization. Want to learn more about Record Validation? Why not give it a free go? Head over to Plauti today and get hands-on with RV with no upfront hassle, and no credit cards. What are you waiting for?
Try RV today
Experience the power of all features for free. Comes with 100 free credits. Format, validate and verify emails, phone numbers and addresses.
Let's do it!