Validate your addresses in Salesforce
Address validation in Salesforce
Reduce delivery errors by up to 70%
Sending things to incorrect addresses is a thing of the past. Record Validation validates address fields for over 240 countries worldwide. By autocompleting addresses, Record Validation saves your users a lot of time creating or editing new records.
Reduce delivery errors by up to 70%
Reduce data entry time by 78%
Reduce errors in data entry by 20%

Try our app with 100 free credits.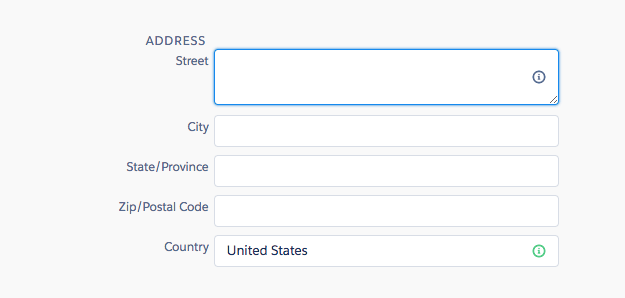 Get a suggestion while entering an address
While typing, you see a suggestion of what address you might mean
Pick a suggested address
Select the right address from the suggested options and prevent yourself from making a typo.
Validate an address
Validate an address that already exists in your Salesforce and make sure you have the correct address information.