Blog
DQE vs Record Validation for Salesforce– Email Validation Champion of 2023?
Written by Yves Sinkgraven
in Blog
A robust, clear and authentic connection between businesses and their customers often comes down to one fundamental asset: accurate email addresses. Each email address in your records represents a seed of opportunity and your window of communication between your customers. Email validation and verification in the modern business landscape cannot be overstressed. A high prevalence of invalid addresses on your email list can significantly harm the success of your email campaigns. Adding to this problem, the extent to which you reach out to invalid addresses has a substantial negative impact on your sender reputation. This is because the increased number of undelivered and bounced emails you produce can lead mailbox providers to perceive your emails as spam, potentially resulting in their outright rejection.
Hence, the choice of an email validation tool is a critical business decision, akin to selecting a steadfast ally in the quest for customer engagement and retention. In this article, we're comparing DQE's email validation capabilities with Plauti Record Validation. Each solution takes a different approach to this challenge, and the superior solution might boil down to your specific needs. With that said, let's get started and check out Record Validation.
Record Validation Overview
While this article will focus on email validation, it's worth mentioning that Record Validation for Salesforce covers more than just email validation. It also excels at phone number and address validation too. With that said, it is still an excellent choice and packed with features for those seeking out an email validation solution. RV makes sure that every email address in your database is accurate, valid, and primed for successful engagement.
Features
Quick Entry: This feature ensures the formatting and validation of email addresses upon the insertion or updating of a record, thereby promoting error-free data entry and enhanced efficiency​​.
Live Validation: Record Validation Live is a Lightning component you can add anywhere on your record page layout. It allows you to quickly validate email values for the record you're working in.
Direct Validate: Automates the validation of records that enter your system through API insert or bulk upload, ensuring data integrity right from the point of entry​​.
Flow Action: A tailored feature for Salesforce users allowing for email validation within screen flows, making the validation process seamless and integrated​​.
Spam-trap Detection: Spam-trap detection is used to identify and flag email addresses that are associated with spam traps. These email addresses are typically not used for any legitimate communication and are designed to attract only unsolicited emails, aka spam.
Reporting: Keep a birds-eye view of all your data with quick and detailed reporting capabilities.
Pros
Unlimited seats: Amplify the power of RV throughout your organization. RV comes ready to serve an unlimited number of user seats.
Better sender reputation: The use of spam-trap detection will help you follow best practices for sending emails and protect your sender reputation in the process.
Pardot (Account Engagement): If you're a Salesforce-first organization using Pardot (Account Engagement) RV is a true lifeline. Pardot is synced to Salesforce, so Record Validation validates and verifies the information for you.
Holistic Data Hygiene: The Quick Entry and Direct Validate features significantly reduce data entry time, and minimize errors, making the data handling process more efficient​.
Cons
Platform Dependency: The full range of features is tailored for Salesforce, which could be a limiting factor for non-Salesforce users.
Record Validation Pricing
The pricing starts at $39 per month (billed annually) with a free trial option available. The premium plan offers 50,000 credits for validating and formatting email addresses, with each email validation costing one credit​​.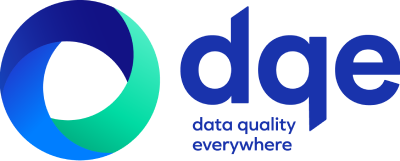 DQE Overview
DQE Email Validation is a dedicated tool designed to enhance the accuracy and reliability of email addresses. DQE claims to help businesses with its real-time email verification technology and ensure that their email marketing campaigns reach the intended recipients. DQE Email Validation is a module that is added to the "DataQ" platform from DQE.
Features
Email Autocomplete: This feature suggests the most reliable email address in real-time based on the entered first and last names along with common domains, aiding in reducing the chances of erroneous email entry.
Surname Existence Validation: It verifies the actual existence of the contact's name entered before the "@" sign, adding a layer of authenticity to the email addresses collected.
Domain Name Validation: This feature performs a check on the existence of the domain name either locally or abroad, and detects the email server, ensuring that the email domain is valid and operational​.
Email syntax verification: checks if an email conforms to international standards and detects real-time input errors like double "@" symbols or special characters.
Pros
DQE's "Secure IP" technology: ensure unlimited email address checking without the risks of blocked calls, enhancing email deliverability.
Cons
Syntax Verification Limitations: While the email syntax verification is beneficial, it may not catch all types of erroneous or fake email addresses.
Overall features: Compared with Record Validation, the overall features of DQE Email Validation seem limited. For instance, the "quick entry" feature from Record Validation will format and validate your data as you insert or update any record in your Salesforce. This ensures that you keep a vigilant check on all data entering your organization.
No mention of spam-trap detection: Identifying spam traps is an important part of keeping your email sender reputation in good order.
DQE Pricing
From the Salesforce AppExchange, DQE is listed at $80 USD for 1000 verifications, with degressive price/one-time payment model. The pricing model is not very clear for email validation, as it states on the pricing information; *This is the starting price for postal address verification. For a comprehensive pricing plan, you will have to contact DQE to know the prices for email verifications.
Feature comparisons
Record Validation vs DQE: Spam trap detection
RV incorporates a Spam-trap Detection feature as part of its comprehensive email validation toolkit. This feature plays a vital role in identifying and flagging email addresses that are associated with spam traps. Spam traps are email addresses that are created and maintained by mailbox providers or anti-spam organizations to catch senders who send unsolicited or spammy emails. When a sender's emails end up in these spam traps, it can negatively impact the sender's reputation and deliverability.
Importance of RV's Spam Trap Detection:
Reputation Management: By identifying and flagging potential spam traps, RV helps safeguard your sender reputation. Sending emails to spam traps can lead mailbox providers to perceive your emails as spam, which can result in lower email deliverability and even being blacklisted.
Reduced Bounce Rates: Identifying and avoiding spam traps means fewer bounced emails. High bounce rates can harm your email campaign's effectiveness and credibility.
Compliance: Avoiding spam traps is essential for maintaining email marketing compliance. Spam traps are often used as indicators of poor list management and sender behavior, which can lead to legal and regulatory issues.
DQE does not explicitly mention a Spam Trap Detection feature in the provided information. While it offers some useful features like Email Autocomplete and Surname Existence Validation, the absence of a specific spam trap detection feature is a notable limitation.
Record Validation's explicit inclusion of a spam trap detection feature gives it a clear advantage in this regard, making it a better choice for businesses looking to ensure the quality and deliverability of their email campaigns.
Record Validation vs DQE: Live Validation
RV's "Live Validation" feature is a Lightning component that can be seamlessly integrated into your Salesforce record page layout. This component is designed to provide real-time validation and verification for email on the specific record you are working on. It offers several advantages. This real-time validation not only prevents errors and inaccuracies but also streamlines the data entry process. Users can instantly see if there are issues with the data they are entering and make corrections on the spot, reducing the need for manual data cleaning and validation efforts later.
DQE primarily focuses on email validation, with features such as Email Autocomplete, Surname Existence Validation, and Domain Name Validation. However, there is no explicit mention of a "Live Validation" feature similar to RV's.
Conclusion
First and foremost, the fundamental purpose of email validation and verification is to ensure the accuracy and validity of email addresses in your database. Record Validation for Salesforce excels in achieving this goal with a robust set of features. Its Quick Entry and Direct Validate functionalities guarantee error-free data entry and data integrity right from the point of entry, resulting in high email delivery rates. Record Validation has been shown to increase email delivery rate on opt-in lists by 97.5%, a testament to the efficacy of RV.
While DQE Email Validation offers some useful features, such as Email Autocomplete and Surname Existence Validation, it falls short in comparison to Record Validation. DQE lacks the "Quick Entry" feature that Record Validation provides, ensuring vigilant data checks on all entries, a critical factor for data integrity. Moreover, the Spam-trap Detection feature adds an extra layer of security, identifying and flagging email addresses associated with spam traps, which is crucial for maintaining a positive sender reputation.
Another noteworthy consideration is pricing. Record Validation offers a cost-effective starting price of $39 per month (billed annually) with a free trial option. In contrast, DQE's pricing structure appears less transparent, with a starting price listed for postal address verification, and potential email verification costs needing clarification through direct contact with the provider.
In summary, Plauti Record Validation is the better solution for email validation, offering a comprehensive set of features, excellent email delivery rates, and flexible native integration with marketing tools like Pardot (Account Engagement). Choosing Record Validation for your email validation needs is akin to selecting a steadfast ally in the quest for customer engagement and retention, ensuring that your email communication remains accurate, efficient, and free from the pitfalls associated with invalid addresses.
Are you interested in how Record Validation can enhance your organization's email success? Then start your free trial today. No credit card required. You get 100 credits to verify and format email addresses right away.  
Try Record Validation
Take the RV test drive today. Packed with all the features, and all the power. No credits cards or hassle!
Get started today!