Case Study
Solving the high volume duplicate challenge of Education First
Explore the world with EF
EF Education First is a global education company focusing on language, academic, cultural exchange, and educational travel programs. EF employs close to 52,000 staff, faculty, and teachers, working in over 600 offices and schools across 52 countries, and has a global presence in 116 countries. While EF continues to grow, they strive to stay small to ensure agility, smart thinking, and a fun workplace. For the past 55 years, EF has grown to include a range of programs that give students of all ages the freedom and confidence to explore the world through language, travel, and education.
" I really like the flexibility of Duplicate Check. It gives us exactly what we need in identifying and merging duplicates without building, testing, and maintaining a large codebase. "

Anuj Kapoor

Senior Project Director
High Volume Challenge
EF Language is amazingly successful in generating leads for their business. Tens of thousands of new records are created each week, sometimes even per day. Most of these Leads come from various online channels, web forms, and different fairs and competitions.

When following up on all those Leads, EF agents need a coherent 360-degree customer view to make the right decisions and not waste time following up on Leads already handled by a colleague. EF also sends out brochures. Sending the same brochure twice to a customer would waste money and natural resources.

EF is shifting from self-built custom software to packaged software. One of the biggest changes is the migration from a self-built CRM to Salesforce. Since the EF web properties do not have an account system, many of those newly created records are duplicates. Before using Duplicate Check, EF used a self-built deduplication tool.

An EF team manually merges records that are probably duplicates but not a 100% hit.

Because EF splits its commercial activities into different markets, a duplicate needed to be found within a single market, but not across markets. EF also wanted to control the automatic merge logic themselves.

In short, the challenge was twofold: First, EF wanted to deduplicate enormous amounts of data automatically as soon as they enter the system. Second, the thousands of EF agents who work on deduplication needed a fast and responsive tool native to Salesforce.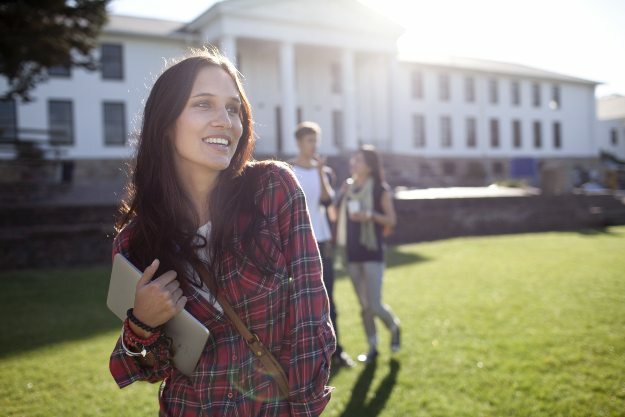 Solution
EF uses Duplicate Check to deduplicate all newly inserted records automatically. The processing power of Salesforce is not sufficient to handle the processing of peak loads in a matter of minutes. For example, when an influencer promotes EF on social media, thousands of leads are created. Duplicate Check has configured Direct Processing in such a way the most important leads are processed first.EF leverages APEX plugins to use their own merging business logic in the automatic processing of duplicates. Duplicate Check allows for matching within EF markets. The object filter only identifies duplicates when they share the same value for a specified field (the value 'US' for the field 'market' as an example). All EF agents who are responsible for following up on leads use the Duplicate Check Live lightning component. This component is featured on record pages and warns users about possible duplicates. When they confirm a duplicate pair, they merge it using the Duplicate Check merge feature. Based on feedback from EF, Duplicate Check developed the 'Overall Job Results' feature in the app. This overview shows all duplicates found with different jobs in one list.
" We don't feel we are 'just a client' at Duplicate Check. Duplicate Check takes our feedback very seriously and has introduced new features that help similar organizations and us. It really is a partnership. "

Anuj Kapoor

Senior Project Director
Single Customer View
With Duplicate Check, thousands of new leads are processed each day automatically. EF merges a double-digit percentage number of those new leads as a duplicate. If a human check is required, the EF Admin team uses fast and intuitive merging options to quickly work through lists of potential duplicates. To guarantee no duplicate is left unmerged, EF agents use live duplicate alerting on entry and the record page.

Duplicate Check is a great match with EF's business requirements, making sure only duplicates within a market are identified. Since Duplicate Check is a 100% native force.com application, EF staff uses it with very little training.

EF saves thousands of dollars and trees by using Duplicate Check by guaranteeing brochures are only sent once. The biggest win comes from having a single customer view, allowing the best experience for people looking to broaden their horizons with EF.