Case Study
Improving student recruitment
A leading specialist University
The Royal Agricultural University has been at the forefront of agricultural education since 1845. Their vision is to become the leading specialist University, providing a fresh perspective for the agri-food and rural enterprise sectors. An ongoing strategic aim is to increase the overall number of students. An efficient and smooth recruitment process plays a significant part in this. "That is why we invested in a recruitment CRM some three years ago," Dawes explains. "Effective management of the communications with our potential students is essential."
" Compared to the tool we used in the past, Duplicate Check has significantly greater functionality, and a much better end-user interface. "
Data Needs Consolidation
The University's CRM is TargetX, which runs on the Salesforce platform. The total record count across all objects in Salesforce is 225.000. Of that, Accounts (56.000) and Contacts (27.000) are currently being checked on duplicates. Having duplicates in the system impacts the recruitment process negatively. "It would result in the same applicant receiving the same communication more than once. That is not a good thing to happen, of course." The CRM receives data from several locations: recruitment events, student records, and other recruitment-related databases. "Records come in from various sources, including manual inputs and API imports. Data related to one single person may be present in more than one of these sources and needs consolidation", says Dawes.

The university used another solution to check for copies, which originally came bundled with the recruitment CRM. "But the product's supplier recently changed the licensing terms, which would have resulted in a significant increase in our costs," Dawes explains. "We searched for an alternative and found Duplicate Check. It is integrated into our student recruitment CRM, and we use the solution to eliminate duplicate student, family, and teachers contact records."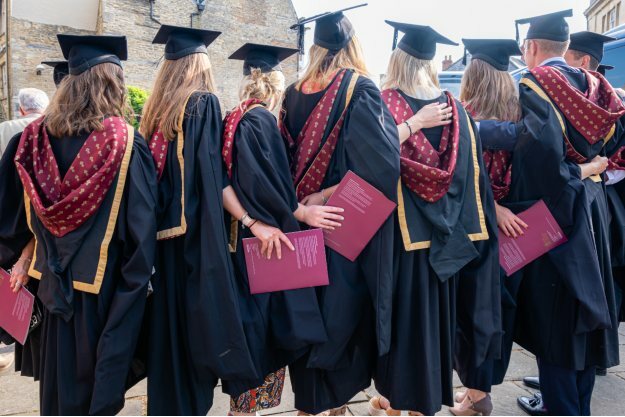 Duplicate Check: easy setup and smooth integration
A big plus of Duplicate Check for the University was the simple installation process. "We found the setup very easy to execute, and overall it integrates much better into our CRM software than its predecessor," Dawes explains. Due to the Duplicate Check being a 100% native Salesforce app, the user experience is cleaner than the previous solution. "The export and import functionality in the configuration provides for a very straightforward way to replicate all our initial settings straight into the live environment. Within seconds, our users can easily run manual duplicate checks with various rules applied to them."

Duplicate Check has now been integrated into the processes that upload data. Other than that, the University initiates periodic manual scans to identify duplicate contacts. "We are also able to use Duplicate Check to identify duplicate records from the other systems, to help us better maintain those data sources," Dawes says. "In the future, we want to enable automatic merges for duplicate records. This will further reduce our workload on duplicate checking."
" One of the key benefits is the ability to check for duplicate records on creation in Salesforce. This makes it possible to check records daily and resolve them much faster. "
Data is secure, privacy guaranteed.
Dawes notices great advantages over the method previously used: "It has significantly greater functionality and a much better end-to-end interface. "But one of the key benefits over the earlier solution is the ability to check for duplicate records on creation in the CRM. This makes it possible to quickly check records daily and resolve them much faster.

Overall, the advantages of Duplicate Check for the University are crystal clear: "Once it was installed, we didn't need data transfer to start finding duplicate records in our CRM. Alongside that, the added benefit that our data didn't need to be moved between databases was a key security benefit for us. It helps us ensure our data is secure, and the privacy of our records is guaranteed."

When asked for advice to others who might be interested in Duplicate Check, Dawes' answer is simple: "Don't hang around – just buy it."